All of KVPL's black tea factories are ISO 22000:2018 certified, and its tea plantations are accredited with Rainforest Alliance certification. Additionally, our company is committed to good agricultural practices that help protect the environment, preserve biodiversity and promote worker safety and health.

The rubber plantations too have been endorsed by Forest Stewardship Council (FSCTM) Certification and Organic rubber certifications (USDA/NOP & EU) while products of sole crepe, centrifuge latex and crepe rubber are certified with FSC chain of custody certification and Global Organic Latex Standard (GOLS) certification. Recently, we got Fair Rubber Certification for two of our rubber plantations with processing centers, which allows us to improve the working and living conditions of estate workers through offered Fair Rubber Premium and the Sustainability Framework Certification for our 10 rubber plantations which is inspired by several existing sustainability schemes as well as the UN Sustainable Development Goals (SDGs).
Food Safety Commitments
ISO 22000:2005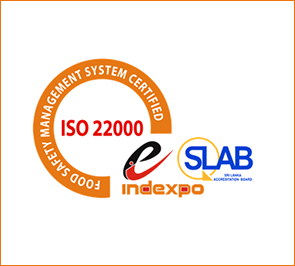 ISO 22000:2005 specifies requirements for a food safety management system where an organization in the food chain needs to demonstrate its ability to control food safety hazards in order to ensure that food is safe at the time of human consumption.
HACCP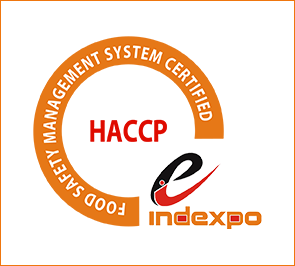 HACCP certification is an international standard defining the requirements for effective control of food safety. It is built around seven principles: Conduct Hazard Analysis of biological, chemical or physical food hazards. Determine critical control points.
Good Manufacturing Practice (GMP)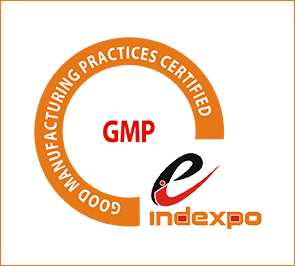 Good Manufacturing Practice (GMP) is a system for ensuring that products are consistently produced and controlled according to quality standards. It is designed to minimize the risks involved in any production process that cannot be eliminated through testing the final product.
Environmental Commitments and Social Commitments
Rainforest Alliance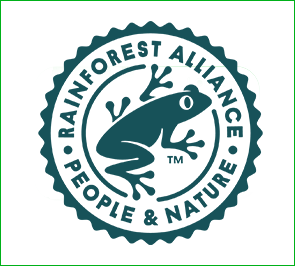 The Rainforest Alliance is an international non-profit organization that is working around the world to protect forests, improve the livelihoods of farmers and forest communities, promote their human rights, and help them mitigate and adapt to the climate crisis. The Rainforest Alliance Certified™ seal is awarded to farms, forests, and businesses that meet rigorous environmental and social standards. In order to become certified, farms must meet criteria of the Rainforest Alliance Sustainable Agriculture Standard which is built on these important principles:
Management
Traceability
Income and Shared Responsibility
Farming
Social
Environment
For any Grievances regarding Rainforest Alliance Certification, please contact Mr. R. M. Vithanawasam, Senior Manager Sustainability | mahesh.vithanawasam@kvpl.com | Tel: +94-76-6224452, Fax: +94-11-2694216.
Forest Stewardship Council (FSCTM)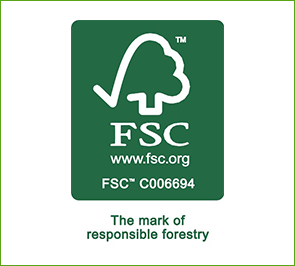 FSC is a certification which ensures economical viable, environmentally friendly and socially beneficial management of world forests. It consists of 10 principles and criteria. Those are listed as follows.
Ten principles of FSC
Compliance with Laws and FSC Principles
Tenure and Use Rights and Responsibilities
Indigenous Peoples' Rights
Community Relations and Worker's Rights
Benefits from the Forest
Environmental Impact
Management Plan
Monitoring and Assessment
Maintenance of High Conservation Value Forests
Plantations
FSC Certifications
Organic Rubber Certification (EU, USDA-NOP)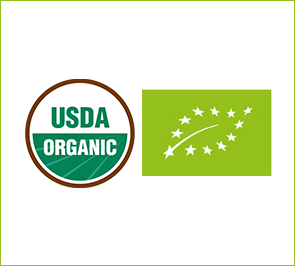 The principle of organic agriculture is the sustainable production of food from balanced and fertile soil. The farm has to be managed according to the organic regulations without genetically modified organisms (GMO) and synthetics. During production and processing, the organic and non-organic products must be clearly separated and contamination must be prevented. To reach the organic market, the whole chain of organic production needs to be inspected. Should all requirements be fulfilled, the organic certificate can be issued and the applicable logo can be used on the certified products.
Global Organic Latex Standard (GOLS)
CU821881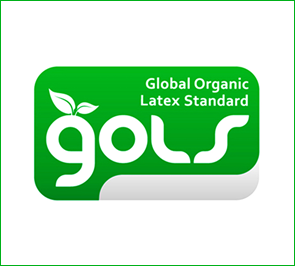 The standard addresses criteria for natural rubber from certified organic plantations (USDA NOP or EU) that is processed at manufacturing units. To achieve GOLS certification, a product must contain more than 95% of certified organic raw material. The GOLS standard features permissible limits for harmful substances, emission test requirements and polymer and filler percentages. Rubber plantations as well as processing units up to the final retailer are certified according to the standard. By using transaction certificates at every sale of a product in the supply chain, traceability from the plantation to the final retailer is ensured.
Fair Rubber Certification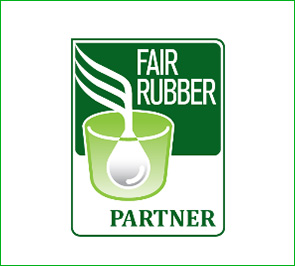 The aim of the Fair Rubber Association is to contribute to an improvement of the working and living conditions of the primary producers of natural latex (rubber). To achieve this, the Fair Rubber Association is a multi-stakeholder initiative and has among its members companies, which buy Fairly produced rubber (products) from supplier partner. These companies pay a Fair Trade premium for every kilogram of rubber they buy – the association ensures that this money reaches the supplier partners. Products traded under these criteria
Sustainability Framework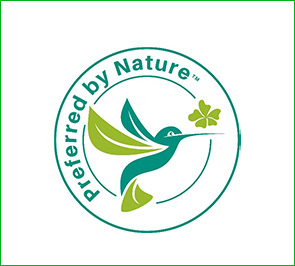 Sustainability Framework is a multipurpose framework, which can be used for verification of forest and farm management, as well as for other sectors such as sustainable travel and financing. The framework is developed for a risk-based approach focusing the evaluation on critical sustainability issues for the specify commodity in the specific region. It consists of 4 principles and 28 criteria addressing core aspects to be considered before claiming something is sustainable. It is updated to fit evolving requirements relating to regulations, legality and issues. The framework is inspired by several existing sustainability schemes as well as the UN Sustainable Development Goals (SDGs).